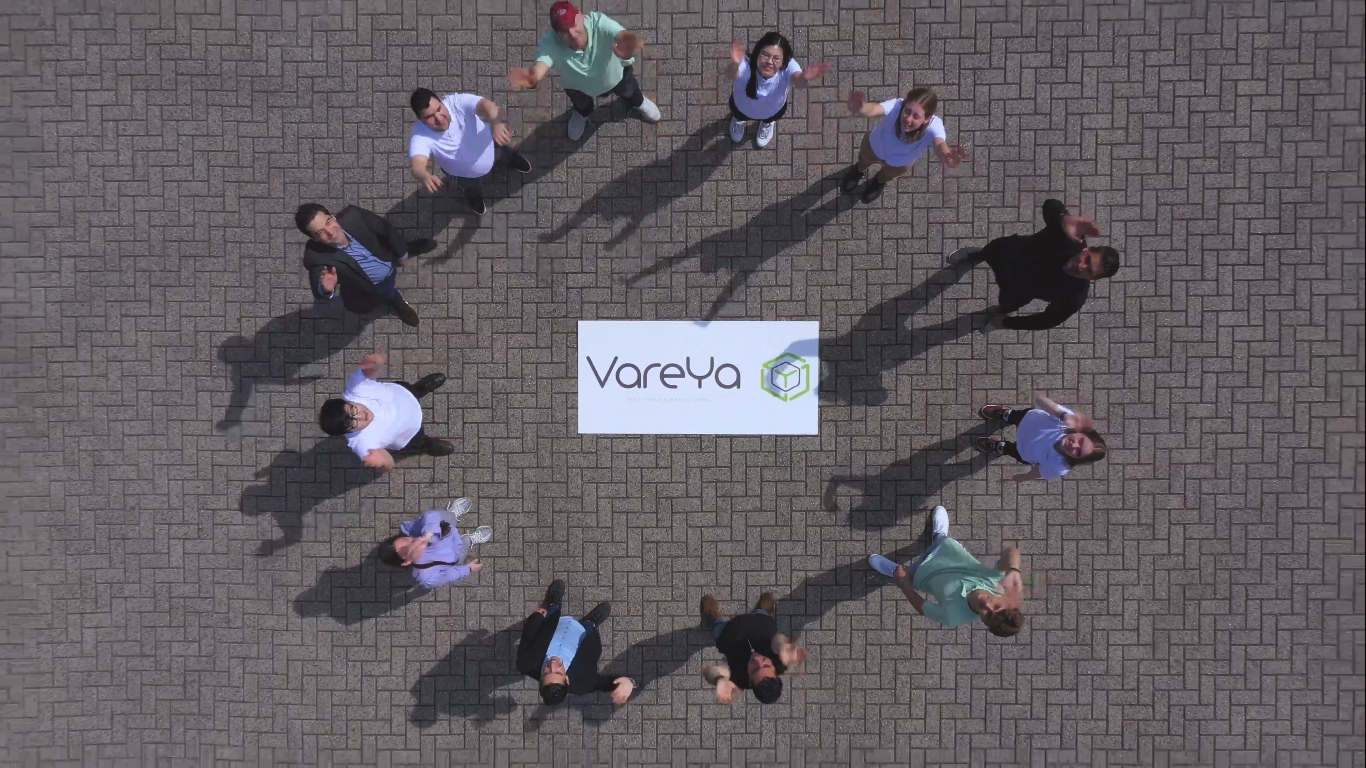 Vareya B.V. was founded in 2016 and has quickly grown into a full-fledged international fulfillment partner. E-fulfillment and warehousing are our two core services that are strongly connected and also complementary for webshops worldwide.
We strive to help companies worldwide with processing their online orders. Inbound, Storage and Shipping worldwide. B2B & B2C. Import/export and customs clearance. Thanks to a storage of 42,000 m2 in capacity and handling rates. And innovative ICT Systems fully expanded with web shops and other well-known online sales platforms.
Our distribution center is also a certified customs warehouse, which means that we can store and handle goods subject to customs duties, pay the customs tax and handle the re-export of goods.
Vareya is your expert and independent partner in the international world of e-commerce.
MANAGING DIRECTOR, VAREYA B.V.
E-commerce is booming. Webshops are popping up all over the world and growing fast. We provide a turn-key solution for webshops worldwide and take the whole logistical process out of hands. There are many logistical providers, however since 2016 we are specialized in logistics for webshops. This can be Dutch webshops with international sales or international webshops who are selling their goods via the Netherlands as European hub. These days many webshops has become big multinationals with millions in turnover. They are really establishing a strong brand. And keep on building and expanding the brand.
The real growth for most webshops is in expanding to multiple countries worldwide. If a products is successful in the U.S. then most likely it will also do good in Europe. That is enormous growth potential and the international online market is endless. We deliver client orders to end consumers (and businesses) to more then 50 different countries worldwide. From Germany to Pakistan.
With the help of smart and innovative Warehouse Management Systems we can integrate seamless with software for webshops and other well-known online selling platforms. The whole logistic process from storage to shipping, everything transparent and smart. Brightness through simplicity.
Myself i have a background in Business Administration (Marketing Management). I think that marketing is timeless and applicable to any company in any branch. Especially internet marketing has become a vital part of e-commerce businesses. Netherlands is a real e-commerce hub with a strong international image. Add the favourable logistical-strategic location and the right commercial spirit and you have the perfect spot for international webshops.
We endorse the importance of good communication with our clients because they, in turn, want to inform their clients (end consumers) timely and correct and in sufficient manner. For this reason we are investing a lot (besides operational staff) in account management and customer support. These collegaues are at your service at all time. Communication is key.
I would like to invite you to get to know some of our key team members below, and other valued colleagues. And perhaps someday we will get the opportunity to meet you in person in one of our warehouses.

Faysal
Operational Manager
Fleur
Head Of Customer Support
Save time and costs by outsourcing your e-Fulfillment, Storage, Transport,
Distribution and Warehousing